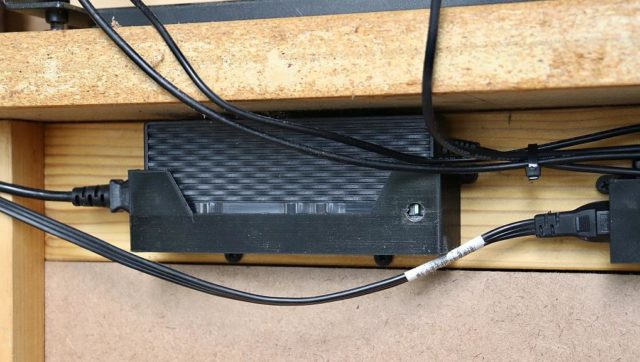 Here is the STL file for a 3D printed power supply mount that I designed for my Shapeoko 3 CNC router. You can also download the Fusion 360 file if you want to make some changes.
The walls are probably much thicker than they need to be, but the power supply is big and a little heavy and I didn't want this holder to ever break. You'll want to print it with the mounting holes on the printer bed and use supports. I forgot to add a hole so I could see the power supply LED, so I drilled one. But a hole has been added to the STL file.
I modified the F360 file to make a similar power supply holder for my laptop's power supply.
Download Shapeoko Power Supply Mount STL file
Download Shapeoko Power Supply Mount Fusion 360 file
Please leave a comment if you find any problems.