This excellent article was written by Bob Bickerton, a new contributor to Machinistblog.com. It was originally published to the files section of the Yahoo 7x12minilathe discussion group.
The slowest feed rate on the Mini-lathe is about .004 in/revolution. This is fine for many applications but when you want a nice, smooth turned finish the slowest rate isn't slow enough. You can set the knife tool to 'rub' and that helps sometimes. And, there have been modifications published that allow the slow feed to be reduced, but all require building something for the lathe. Here's another option that only requires one to grind a HSS tool blank to a different shape. It's a 'Contrary Ground Finishing Tool' described by Frank Burns on page 58 of the Jul-Aug. 1997 issue of Home Shop Machinist magazine. Here's how I do it.
I turn the OD of the work piece with the usual 'knife tool' until it's about 10 thousandths oversize. Then I mount my 'finishing tool' and adjust the cross feed to just skim the surface (about a thou or so). Note the cross slide in feed dial reading. Measure the OD and set the cross slide to remove about half of the still oversize work piece. Measure the OD again, and if everything went well you should have removed half the oversize. If so, set the cross slide to remove the remainder and, presto, you have a nicely turned finish on specification size. If the first pass removed a little more or a little less than half, make an appropriate adjustment before the final cut.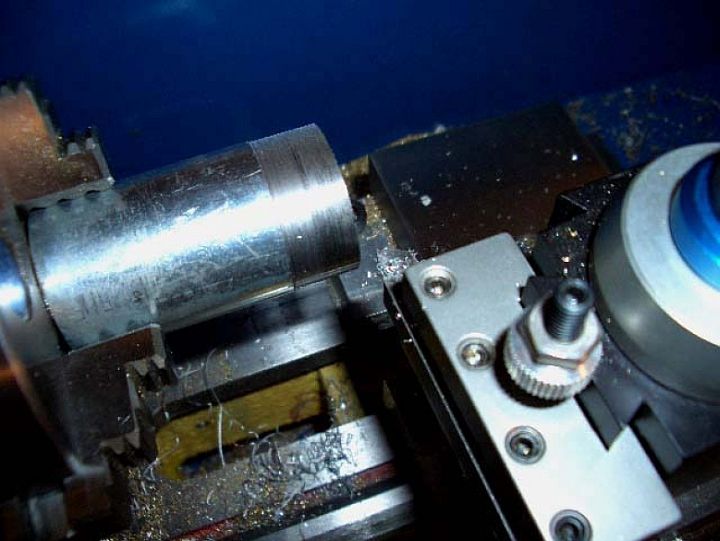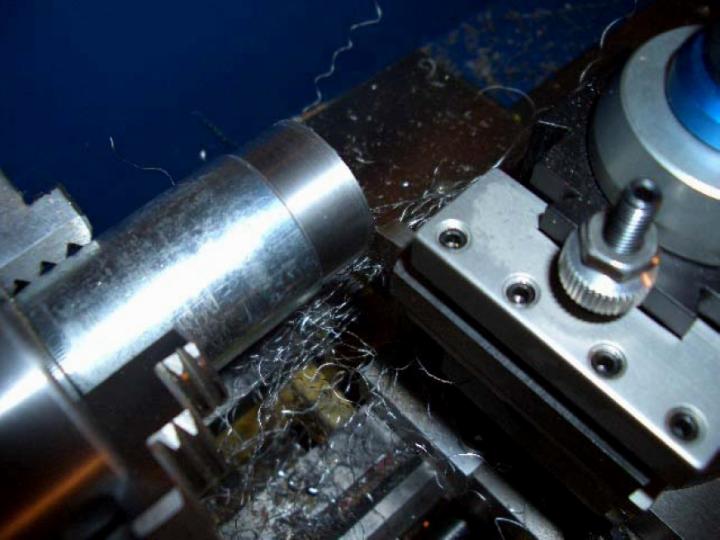 How to Grind and Use the 'Contrary Finishing Tool'
Because of the high level of interest in this subject, I decided to show how I grind the tool and then show it in use. Here's how I do it.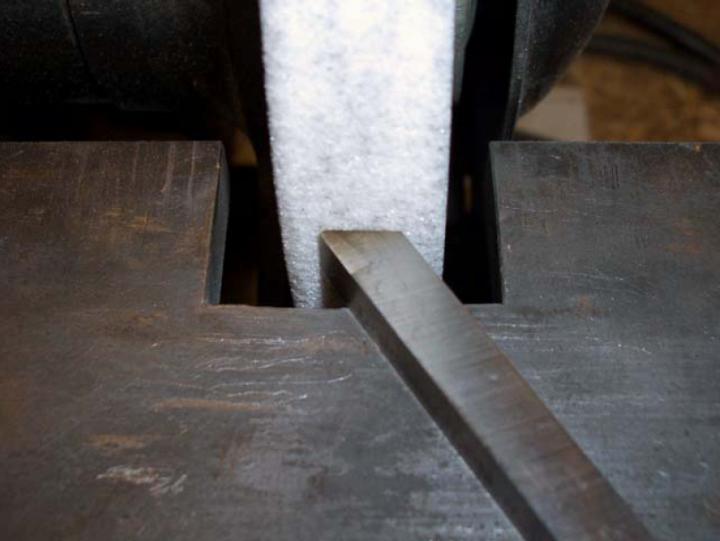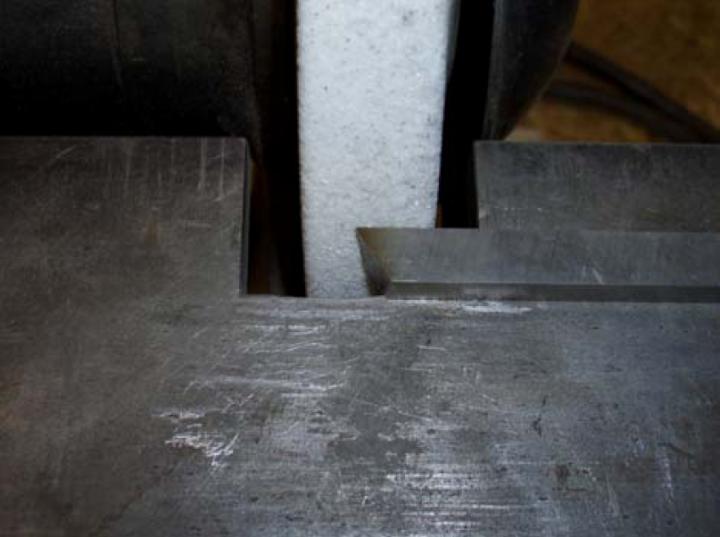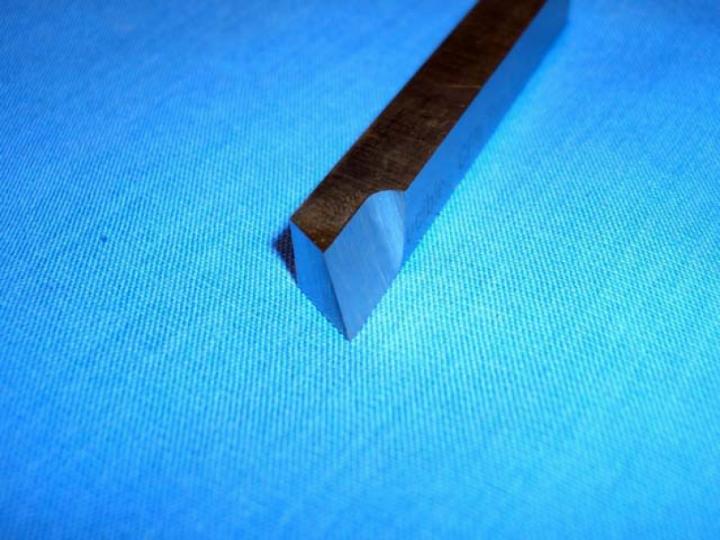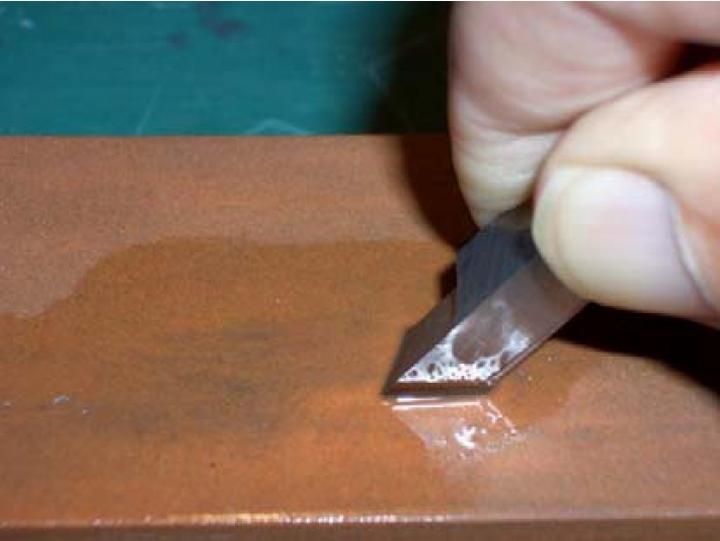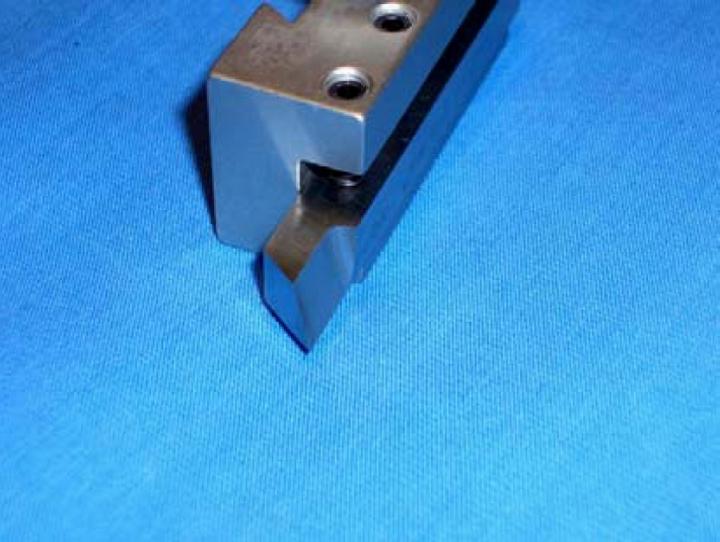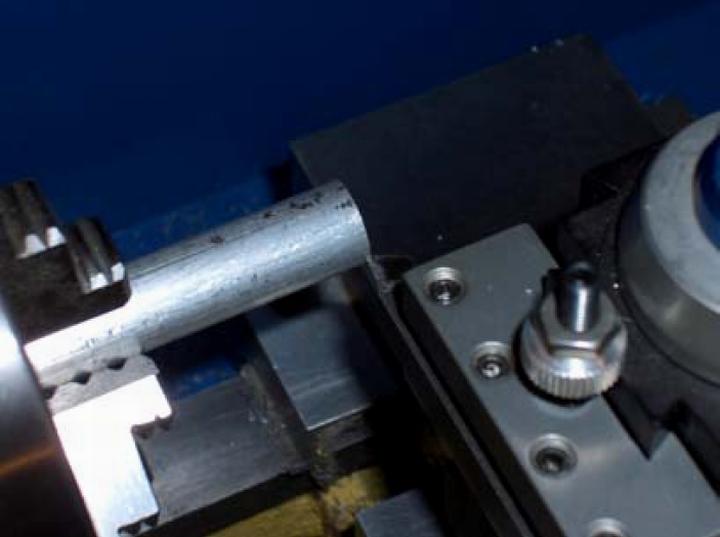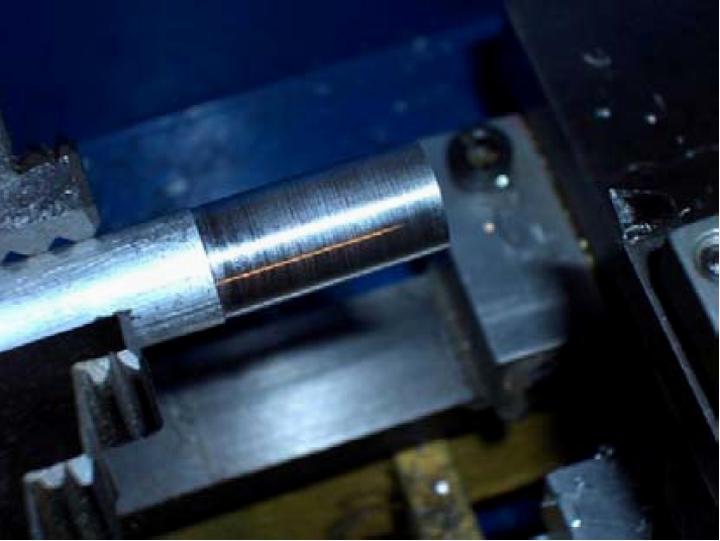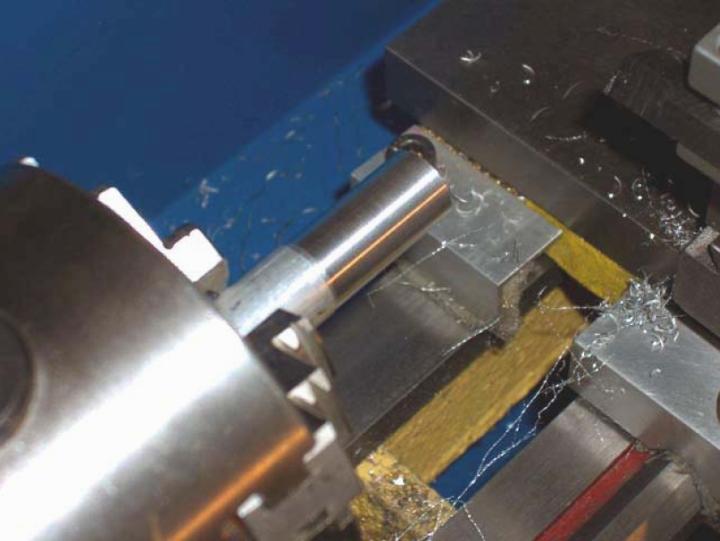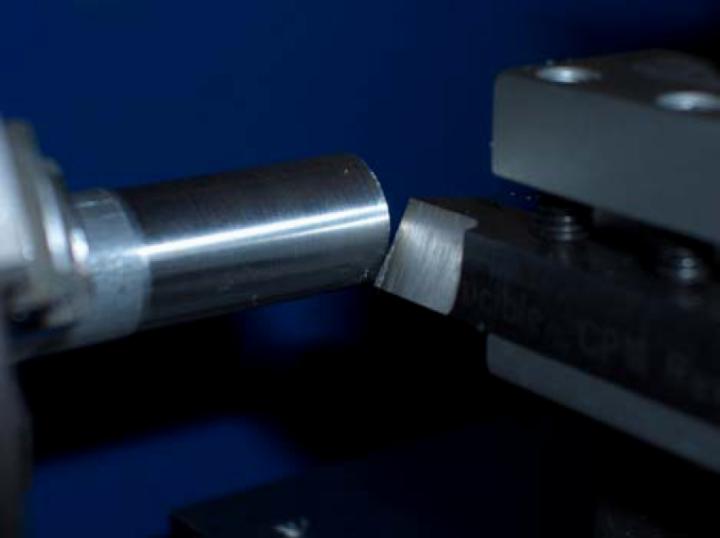 Final comment. Is this tool the end all to your turned finish problems? NO! It's a help but many things contribute to the finish. Mass, vibration, rigidity, sharpness, power and etc. do contribute. My Cummins 7×12 required me to carefully set gear clearance and align the lead screw to get any reasonable finish. This tool wouldn't have helped me very much with my lathe 'out of the box.' But with a little thought and effort it's worth it and I think this tool is a very worthwhile addition to your toolbox. Have fun and I hope this has been useful!