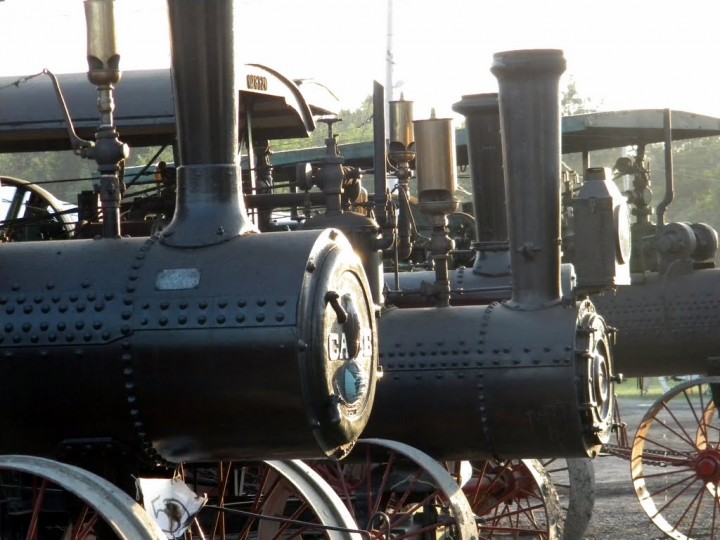 Last August I attended the New York Steam Engine Association's Pageant of Steam. Their annual show is a huge four-day event held on 100 acres in Canandaigua NY, which is in the western part of the state, about 35 miles south of Rochester. This post shows just a handful of the pictures I took. Please visit this link if you would like to see more.
I've known about the pageant for awhile and I live only a short distance away. But I never went to it because I'm not particularly interested in steam power. Now I'm kicking myself for not going sooner. In addition to the steam powered tractors and engines, there were hundreds of antique farm tractors, all kinds of old internal combustion engines, a tractor pull, live music, good food and a huge craft and flea market. I very much enjoyed myself and was fascinated by many of the things I saw. Now I can't wait to go to this year's show and bring my family.
There are many demonstrations. You can see plowing, grain threshing, shingle making, a saw mill cutting lumber, bulldozers pushing dirt, power shovels digging and much more.