Make Your Own Machinable Wax
For those of you who aren't familiar with or don't want to pay for machinable wax, this article on what it is and how you can easily make your own if you want to make your own should come in handy.
Some things about machinable wax
It can be a cheaper and better alternative to metal, making it ideal for when you create your prototypes. One member from the MadModder community made a prototype of a dry sump unit for his BMW V8 using machinable wax, which saved him from using his expensive metal.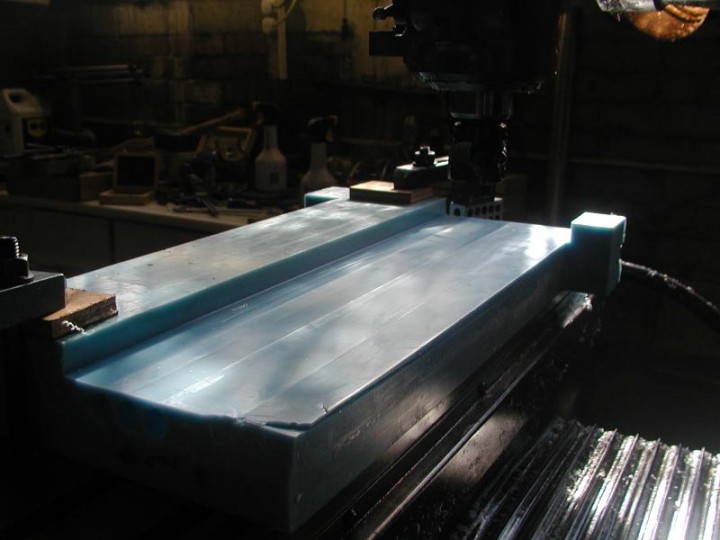 Machinable wax won't damage your cutters or CNC machines. It also won't cut fingers, which might be good if you're teaching kids or giving a demo
It's recyclable, meaning you can keep re-melting broken pieces and shards
You can make your own with inexpensive and easy to find materials
Since machinable wax costs anywhere from 12 to 350 (usually for industrial-sized quantities) dollars, taking some time to make your own will save you a few bucks.
What you need
Paraffin (candle) wax. This can be bought at many arts and crafts stores
Items made from LDPE plastic. Things like plastic bags and milk jugs work, but there's a more comprehensive list is on The Home Shop Machinist & Machinist's Workshop Magazine forum
Something to boil the ingredients in safely, like a double boiler or an electric fryer you can use outdoors
You'll notice that the ingredients and equipment listed is easy to find or readily available. A few machinist forums and groups offer different variations of the recipe, but of all of them, the MadModder forum gives the best instructions.
Safety precautions
There are a few things that need to be kept in mind before performing this task:
You'll be working with high temperatures and wax, which can cause serious personal injury or property damage. The 7×12 Mini Lathe group offers an interesting discussion on some excellent safety tips so you don't hurt yourself or burn your house down
Take it as seriously as you would with any aspect of machining.
Whichever recipe you choose, it may take a couple of tries before you get the perfect wax, but once you get to that point, you'll be saving money and making your own machinable wax in no time.