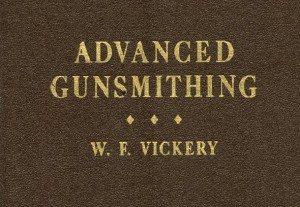 Here's a book about gunsmithing that you can download as a 40MB PDF file.  It's Advanced Gunsmithing by W. F. Vicery and it was published in 1940.
It's an old book but I think you may still find it useful and interesting, even if you don't own a gun, because it describes how to use many of the same machine shop tools and techniques that we're still using today.  I've looked at even older books and have been amazed at how little things have changed in the last 100 years, aside from obvious things like the development of carbide cutting tools, EDM and automated (CNC) machines.
By the way, this PDF file may take a while to download. If you "right click" on the link and then do a "Save Link As…" you'll be able to see the download progress (at least you will on a Windows machine).